The Saddleback@ATEP project is a new complex with two buildings that will house the Saddleback College's Advanced Transportation department and the Culinary Arts department.
Culinary Arts
The Culinary wing will be roughly 20,000 square feet and house four state of the art commercial kitchens and a restaurant with indoor and outdoor seating for approximately 70 patrons. The building hub will have a student-run coffee bar featuring student-made pastries. The program will also have a large outdoor herb garden.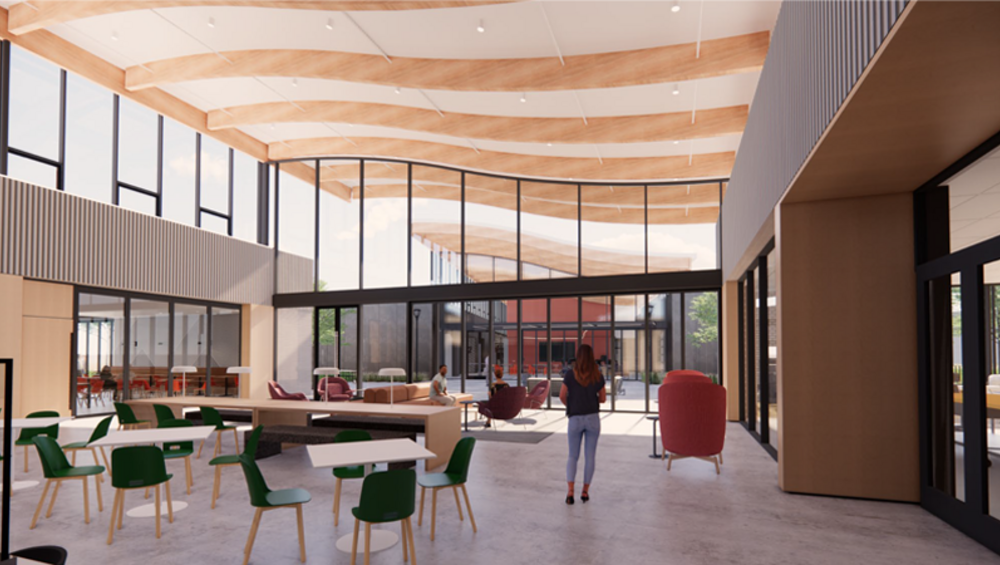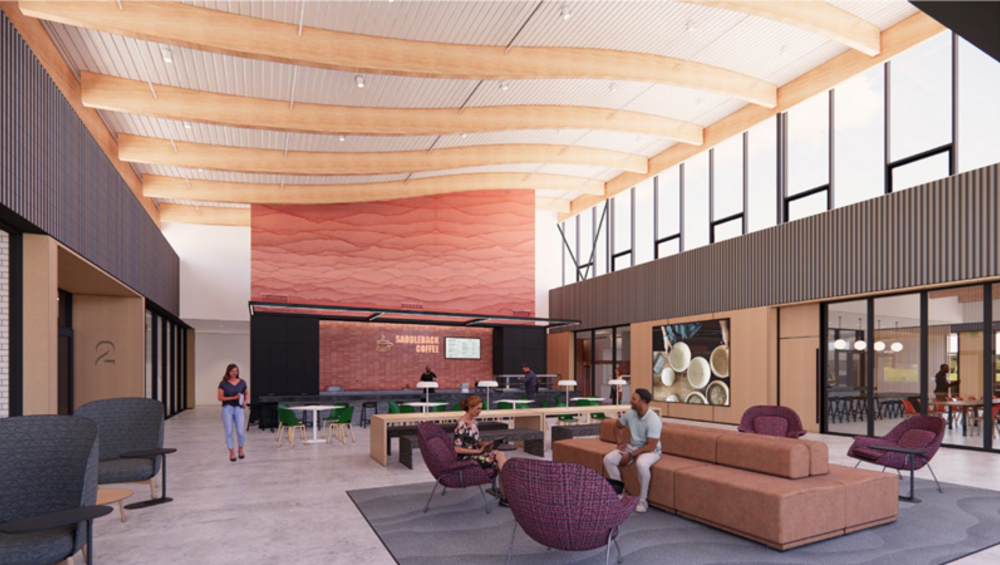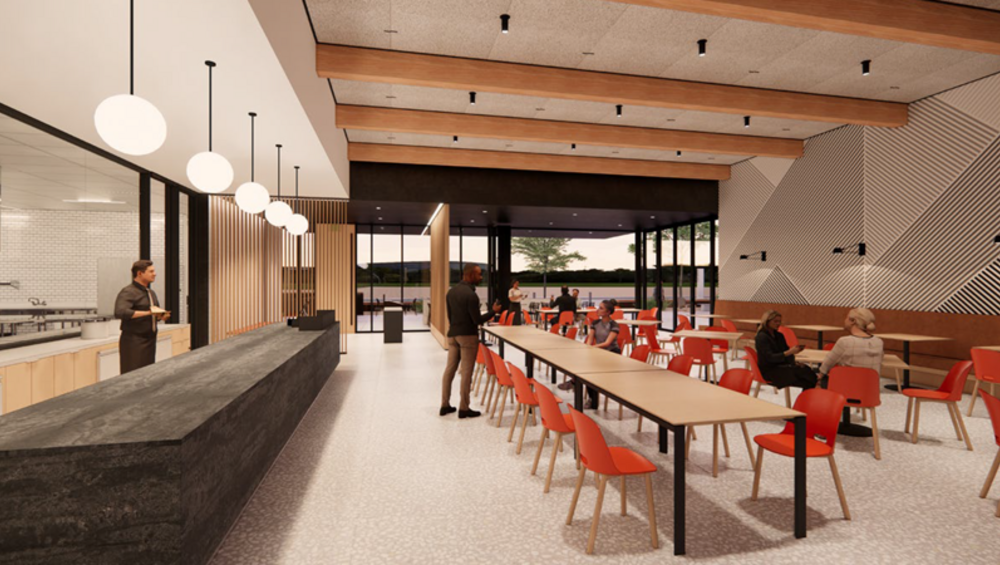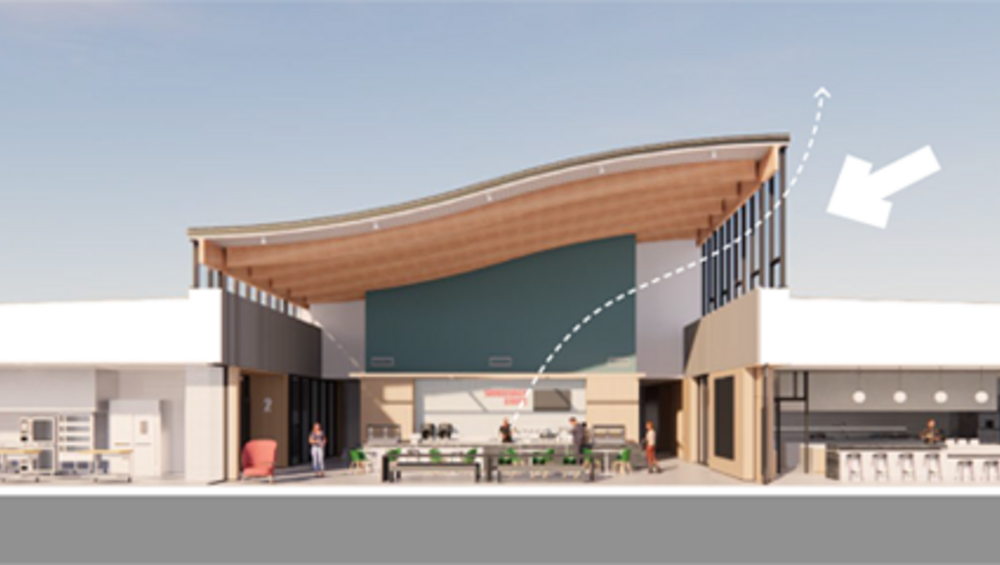 Advanced Transportation
The Advanced Transportation wing will be roughly 30,000 square feet, which will include four classrooms, a conference room, and a cutting-edge automotive shop including 14 lifts and a lab for calibrating automotive radar systems. One classroom will be setup as a traditional lecture space and three will be hands-on for working on electronics and other auto technologies.  The building hub will include a glass enclosed conference room and plenty of seating to promote collaboration and study. Behind the building will be a 15,000 square foot yard enclosed by an architectural wall to store the instructional vehicles and supplies.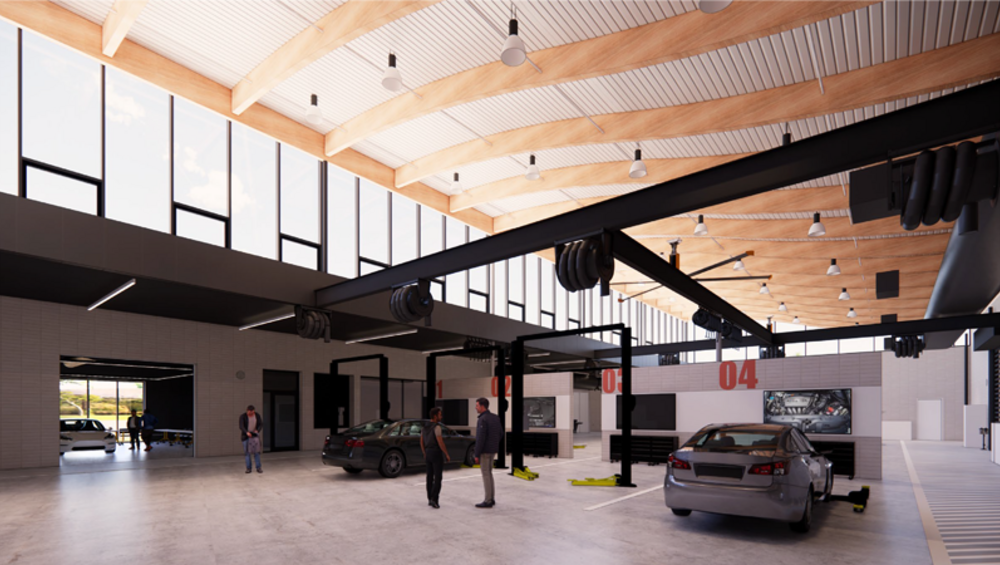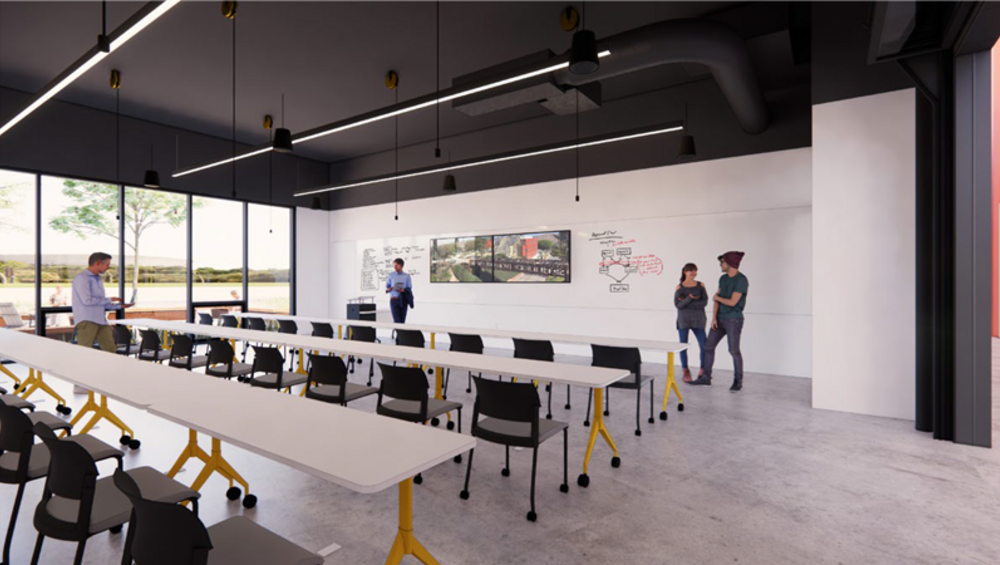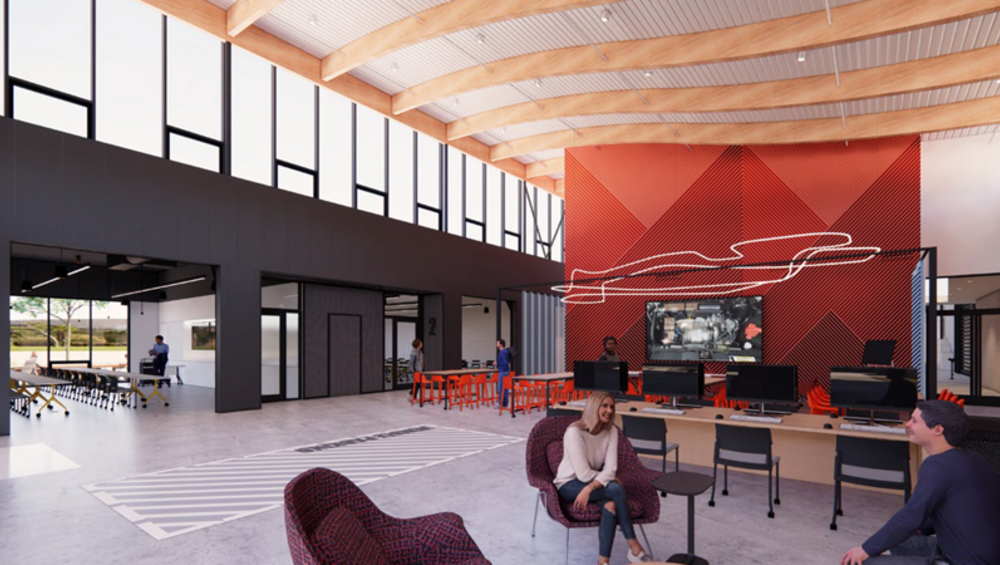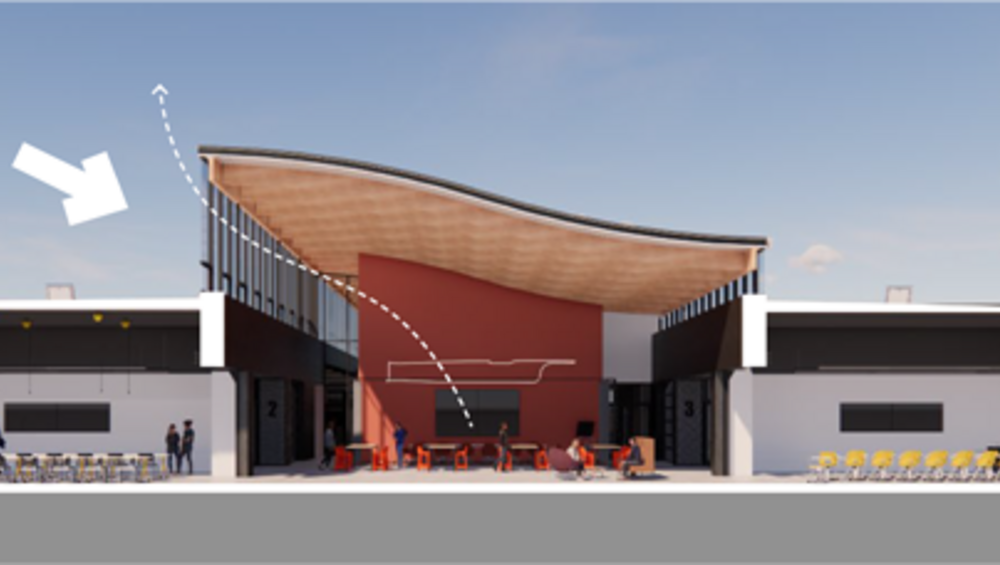 Sustainability
The building was designed with a focus on sustainability and includes the following modifications:
Oriented to maximize the prevailing breeze and natural ventilation through operable windows

252 kW of Photo Voltaic panels to offset a significant portion of the building's energy use

Electric heating and cooling systems to minimize greenhouse gas emissions. 
The new buildings will total just under 50,000 square feet, be single story, with an architectural block, metal panel, glass exterior, and metal roof with sweeping "S" shape to mirror the adjacent IVC IDEA Building. 
Campus Site