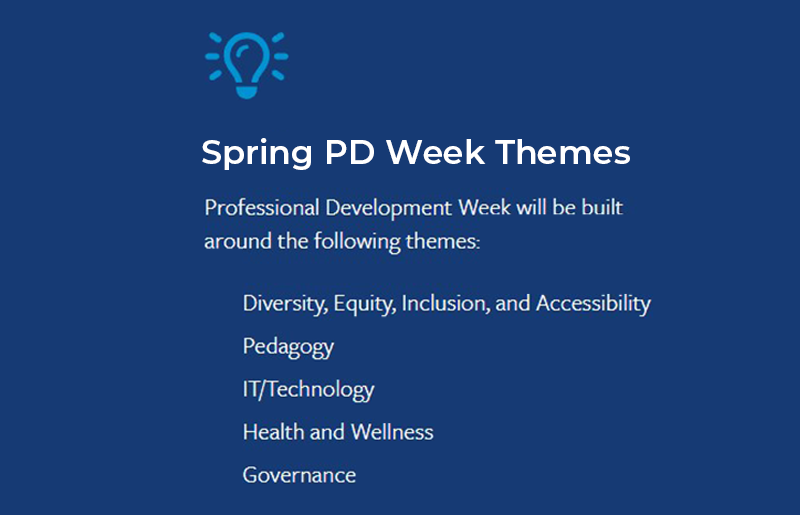 Spring Flex Week 2024 is almost here!
During Flex Week, faculty and staff will gather together for sessions that help inspire and prepare them for the upcoming academic year and showcase the amazing work being done on the IVC campus. Throughout the week there will be sessions focused on the many supports available to students on campus, including IVC's Basic Needs Program and the various support centers on campus, as well as the many ways technology can be used in the classroom, including hands-on instructional tool sessions and HyFlex demonstration and guidance.
There are also many sessions on classroom best practices, distance learning, and the impacts of artificial intelligence on teaching and learning as well as many important campus updates and opportunities for faculty and staff to gather together and reconnect before the semester begins.
Questions?
Contact: Celia Perez, OOI, Academic Senate, 949-451-5576, cperez96@ivc.edu
Irvine Valley College: 5500 Irvine Center Dr., Irvine, CA 92618